This Fandom wiki is currently inactive. You can
adopt this wiki
and revive it.
Hatenkou Yuugi is the anime derived from the Japanese manga Dazzle by Minari Endoh. The story focuses on a young girl named Rahzel who was booted out of her house one day by her father with the instructions to 'see the world.' And so her journey begins, However, she won't be doing it alone … for she befriends a stoic young man named Alzeid seeking revenge for his father's murder. Alzeid and Rahzel are like oil and water … but even still, they feel strangely drawn to one another. This could be either the result of an underlying attraction — or their shared powers with magic. And so, the two reluctant allies travel from town to town, using their powers to help the helpless, while discovering their own respective places in the world.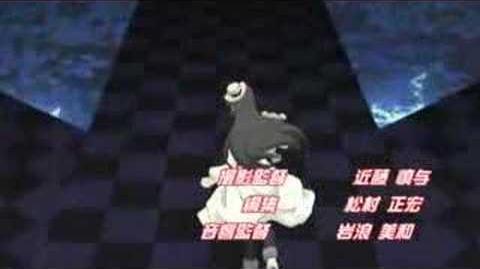 The opening theme for the anime Hatenkou Yuugi is Heartbreaking Romance by Ito Kanako. Lyrics are by Ebata Ikuko, with compositon and arrangement done by Oyama Yo.
The English Lyrics, as well as the Romaji Lyrics for the song, can be found here:
Community content is available under
CC-BY-SA
unless otherwise noted.